For over ten years, City Grazing's herd of 100+ adopted goats have worked with a wide range of Bay Area schools, community organizations, municipalities, residents, and businesses.
We are happy to answer any questions and love finding creative opportunities to connect goats with the greater world!
Our mission is sustainable land management and fire risk reduction through outreach, education, and implementation of goat grazing.
Why Work with City Grazing?
Managed grazing is a cost effective and ecologically sound way to minimize fire hazard and invasive vegetation while promoting soil health and native plants. Additionally, City Grazing's unique community-focused approach to goat grazing creates many powerful benefits for our community's health and well-being.
---
Hire our Goats!
Our goats are available to rent for any size property – from overgrown backyards to larger commercial and institutional properties. City Grazing's herd is eager to eat your weeds and aid in fire prevention naturally!
---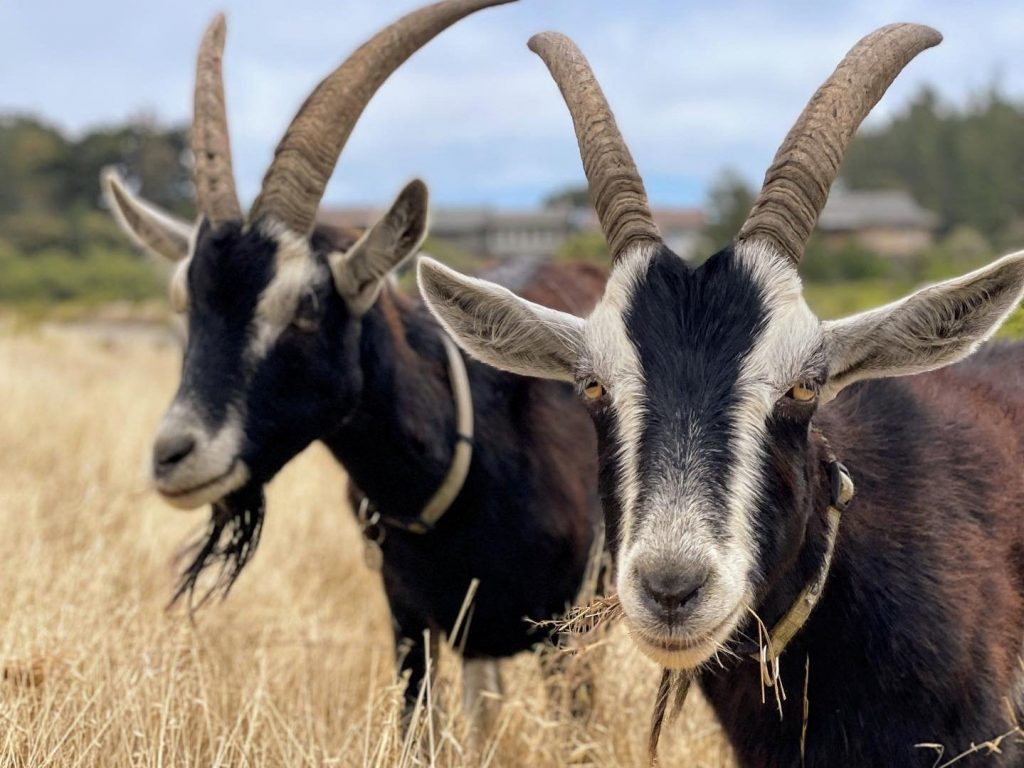 Support our Mission
Because City Grazing is a nonprofit, we rely on volunteers and donations to sustain and expand our impact. We would be honored to have your support!